Cardinal 7 Habits Challenge for November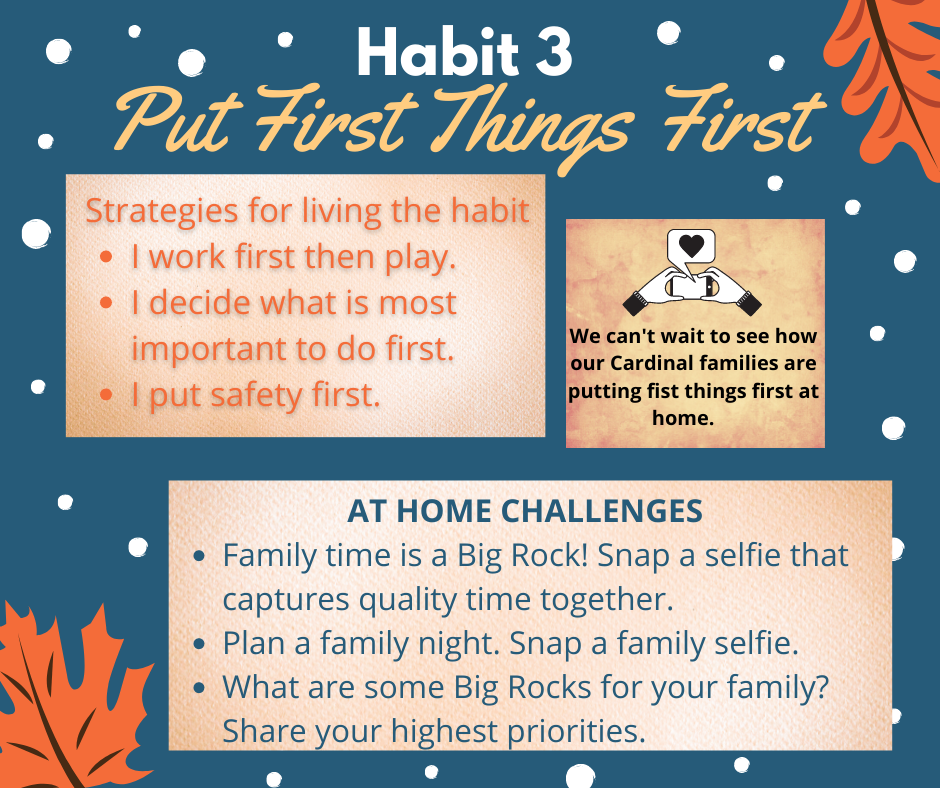 ---
Family Challenge for Leader in Me
For the month of November, Polk Avenue Elementary's focus for Leader In Me is Habit 3: Put FIrst Things First.
We would like to challenge our families to also participate in working on this habit at home together. Just snap a selfie of your families participating in some of the activities listed in the picture below and post the selfie as a comment on our Facebook page (be sure to look for the Facebook Family Challenge post).
If you prefer, you can participate as well by writing an explanation in the Facebook comments.
What will our Cardinal families do to show how they put first things first as a family?