PMG School Gear Shipping Delay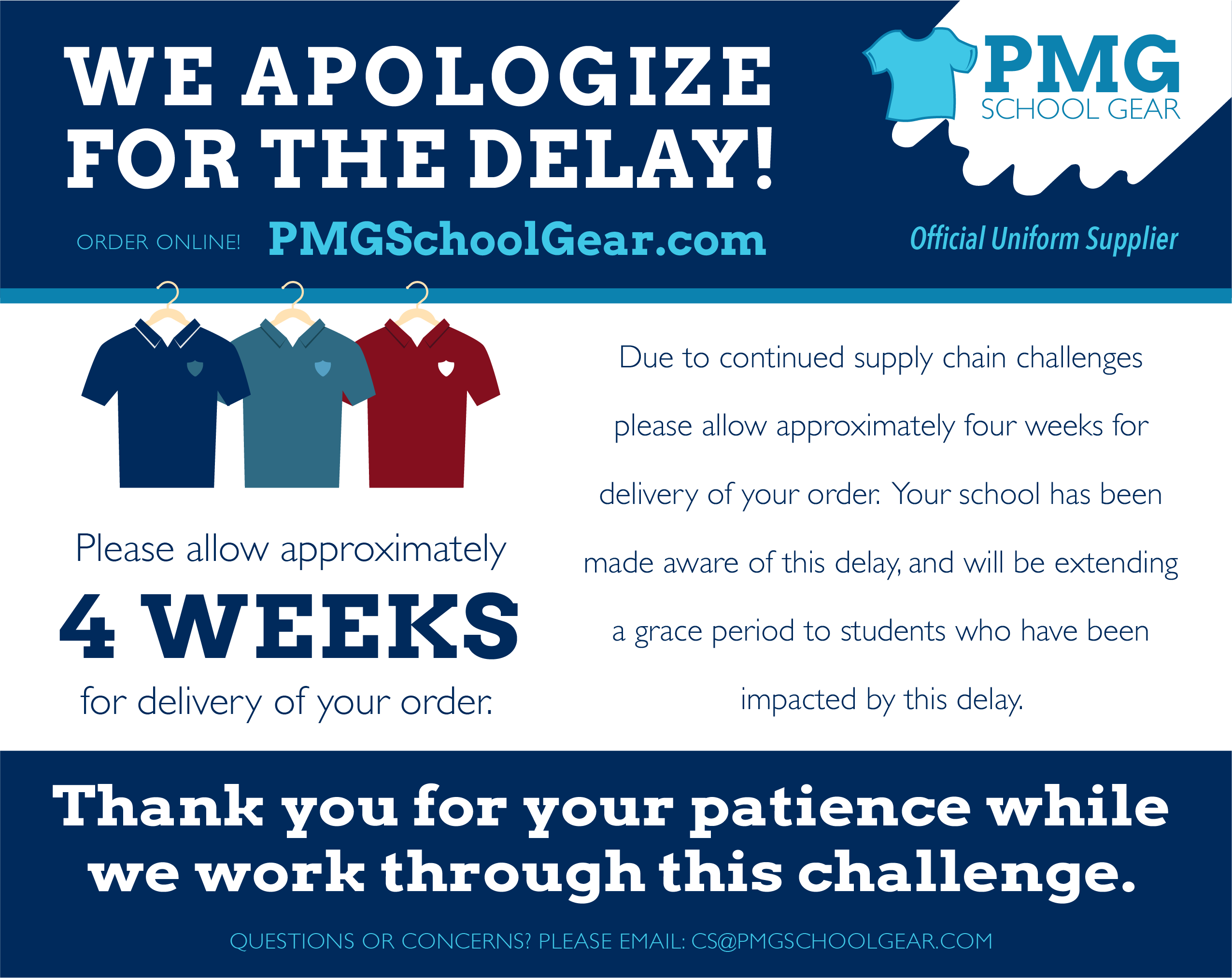 ---
Cardinals,
Please be advised of a current shipping delay with school shirts from PMG School Gear. PMG is about four weeks delayed with shipping school shirt orders.
Additionally, the Polk Avenue Elementary School Uniform policy is as follows:
All students are required to adhere to the Polk Avenue's Mandatory Uniform Dress Code: In addition to this policy Polk Avenue Elementary also indicates the following.
Bottoms: - Khaki/Tan (Monday-Thursday)
- Shorts, pants, skirts
- No sweat pants or knit pants
- Shorts, skirts and jumpers must be mid-thigh or longer
- All clothes should fit appropriately
- Belts are required on ALL bottoms

Tops: Red (Monday-Thursday)


- Plain red t-shirts or plain red shirts




- Shirts must be tucked in
Friday's ONLY
Bottoms: Color-dark/blue or jeans>
Tops: Alternative color Polk Avenue T-shirts or plain red shirt
Lastly, while they will not be required, masks for students are strongly recommended.